Local government recruitment made easier
Local government recruitment made easier
New resources from the Australian Centre of Excellence for Local Government (ACELG) at UTS will help rural-remote and Indigenous councils with the critical task of recruiting and retaining senior staff.
Attraction and Retention of CEOs and Senior Staff in Rural-Remote and Indigenous Local Government was developed in response to a 2012 survey of rural-remote and Indigenous council (RRI) CEOs which identified attracting and retaining senior staff to their councils as a major workforce issue, one that had ensuing flow-on effects upon small communities.
John Japp, Chief Executive Officer of East Arnhem Regional Council in the Northern Territory, previewed the resource and commented:
"I am impressed with the quality of work. The Guide will be of particular use for senior staff recruitment and will be utilised for the current recruitment of a director within our organisation," Mr Japp said. "I am also impressed with the depth of knowledge and understanding outlined in the guide on the difficulties faced in recruitment and retention of senior staff in difficult and sometimes dangerous locations." 
"I compliment the authors and ACELG for the development of these two volumes as they will, in our particular case, be an excellent reference work."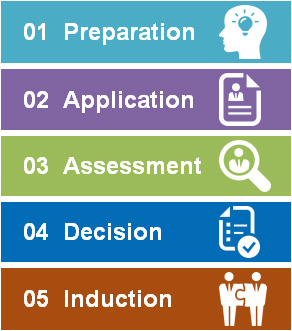 In seeking to improve current practices to recruit CEOs and senior staff to RRI councils, a five phase process has been used.
The resource is published in two volumes. A Research Report identifies how RRI councils can improve their ability to attract and retain CEOs and senior staff to their councils, and a practical 'How To Guide' prepared for mayors and councillors provides tools for improving recruitment practices, increasing retention rates and better managing performance planning for CEOs and senior staff at RRI councils.
Though written for RRI councils, it is likely that councils of all sizes will find the guide useful, particularly if current policies related to the appointment and retention of senior staff require revision.
Melissa Gibbs, ACELG Deputy Director and research leader on the project added:
"First and foremost we wanted to provide practical advice on aspects that bigger or urban councils may not need to consider as closely - how to attract the best candidates for a region, ways of improving job satisfaction such as techniques to integrate families into remote communities, simplified performance management that considers the CEO/mayor relationship so shared expectations of performance can be articulated. 
"The authors of the study come from local government and have hands on, practical experience of the challenges facing councils in remote Australia. They really know their stuff, and worked closely with a number of case-study councils to bring the work to fruition. The "how to" guide in particular will, I'm sure, be of great interest to many councils."
Contact Melissa Gibbs: [email protected]
Downloads
Attraction and Retention of CEOs and Senior Staff in Rural-Remote and Indigenous Local Governments:
Volume 1: Research Report | Volume 2: How to Guide
« Back to News